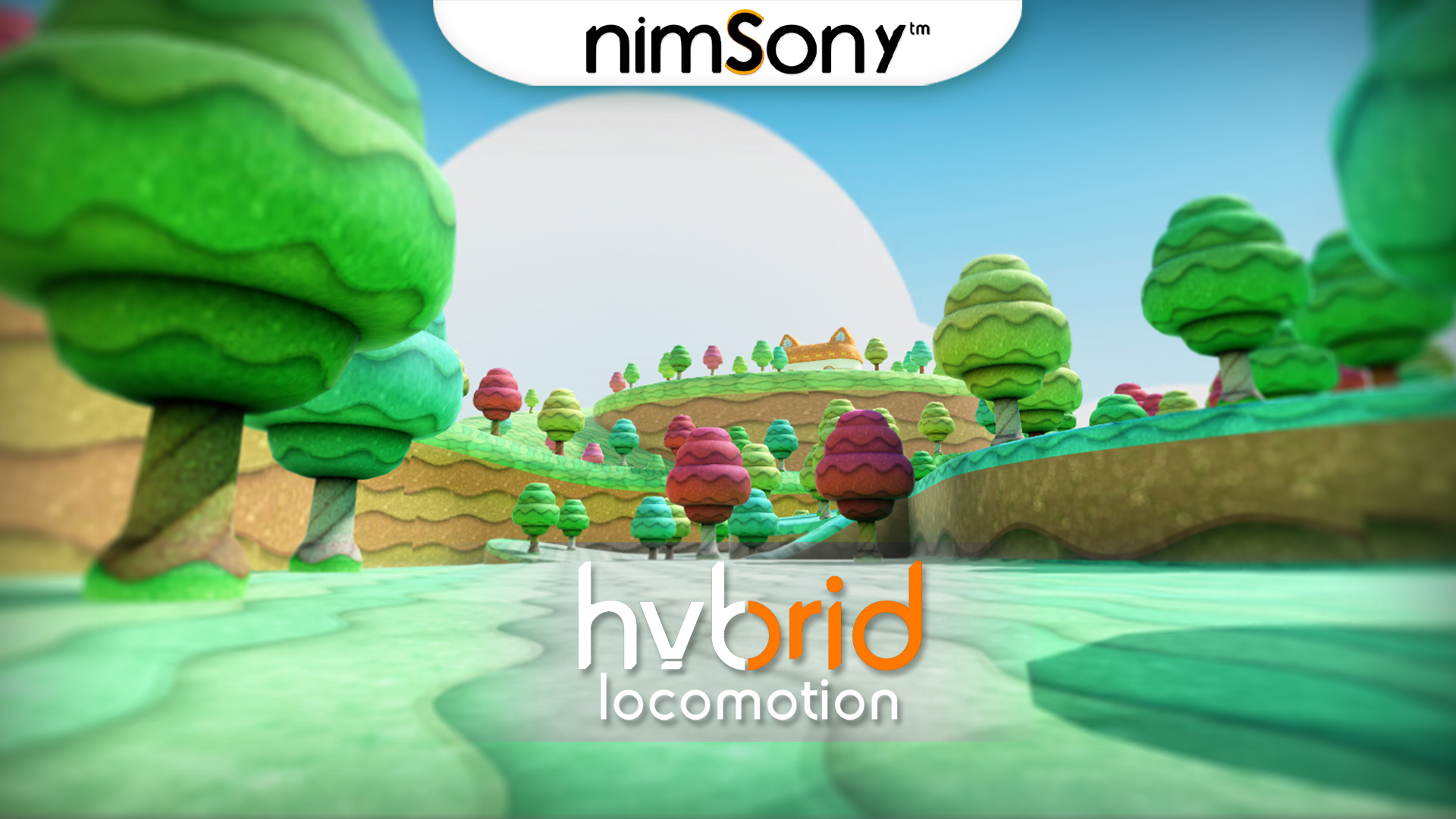 Hybrid VR Locomotion 2 - Accessibility & Exploration
A downloadable game for Windows
---
Hybrid Locomotion 2
Advanced locomotion for VR
---
Welcome to Hybrid Locomotion Garden 2

This is an advanced locomotion system that allows you to move around naturally in a VR world.

This system aims to expand on accessibility and allow players to traverse the environment with a focus on experiencing the world rather than a focus on just gaming.

---

How does it work?
There are currently 3 main modes and a number of options to play with.

Hybrid - Hybrid mode showcases the walk-in-place system coupled with a joystick direction, allowing for high fidelity control over player movement.
This is especially useful in a game scenario.

Accessibility - Accessibility simplifies Hybrid mode and is especially useful for seated play, it stills allows for fast and detailed control over movement direction and speed.

Exploration - This is a special concept for the system, utilising an average playspace as a way to direct movement coupled with the Hybrid walk-in-place to give full control without any game controllers!


Other options available in this demo allow for different methods of input, including one hand and two hand methods, and when using Exploration mode no controllers are needed at all.
I have also done some additional work on directionality of the joysticks, try out Hybrid direction!

Thank you for trying out this experiment.
Be sure to comment your experiences below.
---
Download
Click download now to get access to the following files:
Hybrid Loco Garden - Oculus
58 MB